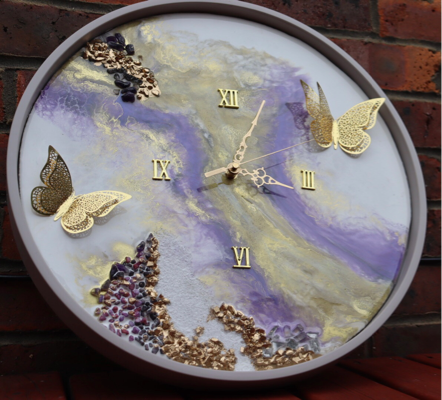 This Resin Clock is a great gift for yourself and loved ones.
Unique and elegant artwork with gold butterfly. Full of details with amethyst gemstone, this wall clock will be a perfect addition to your home or will be a perfect gift to someone who loves art and unique pieces.
Measure- 40cm in diameter with metal frame.Makes for a great gift and unique décor piece.
high quality harmless resin and pigments, wooden panel circle. Shiny self-levelling finish. Purple ands gold colours combination.
I did the colours combination, just to show how could be look, but if you preferred to see your favourite colours, you have look more clocks examples in my shop.
Art Dimensions

diameter:

40 centimetres