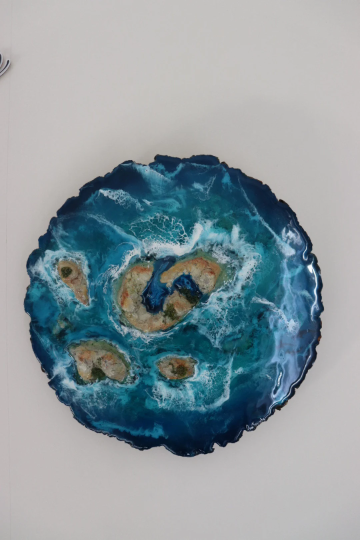 The sea is a great gift for yourself and loved ones. Stunning and bright seascape in a beautiful wooden log.
Are you looking for a unique and beautiful artwork to add flair to your home decor, this island seascape art is perfect for you.
It will bring the feel of the ocean right into your living room. Your guests will be attracted from a distance to come and admire this unique piece of seascape art. Carefully sculpted and painted rocks that emerge above the ocean level look simply stunning.