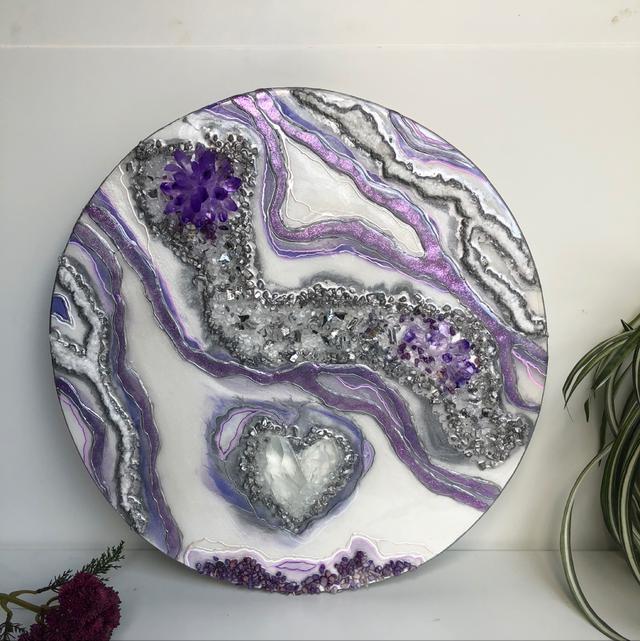 Spread the love with this luxury artwork with a huge crystal heart shape, and beautiful crystal clusters made of epoxy resin crystal.
The artist edge flows as a continuation giving this piece an artistic feel.
Each piece is handmade in an art studio, and may have small imperfections on the surface of the resin such as fine bubbles, ripples or small particles that have found a way to the painting and cured within the resin during its 24-48 hour drying stage, if you want to see more photos of a piece or would like to request a video please contact me.
This item is no longer available, please aloud me 8 to 10 days to create a similar one.
Art Dimensions

width:

50 centimetres